Women make up more than half of the universities these days. Although the inequalities are still there; yet women have started to set the bars high over the years; but despite the fact that there are more women than men in our schools, colleges and universities, they still are not seen with the same respect when it comes to assigning big posts. They don't get paid the same amount as men and other prejudices based on gender are common in the society. There are, however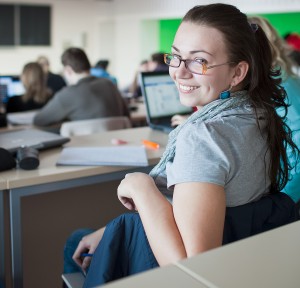 , different organizations working for the welfare of women and they offer valuable help to them in the form of scholarships.
There are different natures of the scholarships offered; some scholarships are awarded only to the students who want to make their way through college, but fail to, because of financial problems while some are meant for the entrepreneurial and professional building of the women kind. A number of scholarships are also awarded to deserving, hardworking females who promise to continue the good work in college and then so on. Some scholarships are also awarded to female students who have an excellent thesis, but don't have the capital required to seek professional help company. The majority of scholarships are offered to further concentrate the amount of women students in the fields of engineering, math and the like, where there is a comparatively lesser amount of women.
Here, let's mention some of the scholarships offered over the year from which the women can benefit:
VIP women in technology scholarship:
This scholarship is offered to the talented women who are enrolled in a college or at a university for the current year and can't afford to provide for their finances. The deadline to apply for this scholarship is March 10, annually.
Women in marketing scholarship:
This scholarship is offered to women who consider themselves to possess all the marketing prowess needed to make a marketing professional. You can apply before October, the 31st, every year to avail this.
Central Asia Women Pacific Scholarship:
This scholarship is intended to benefit women from the Asian and Pacific region; which include the women belonging from Fresno, Kern, Mariposa, Tulare or Merced counties. This scholarship follows a strict criterion in which you have to possess an excellent academic record, the abilities to live up to the objectives sit, and financial instability.